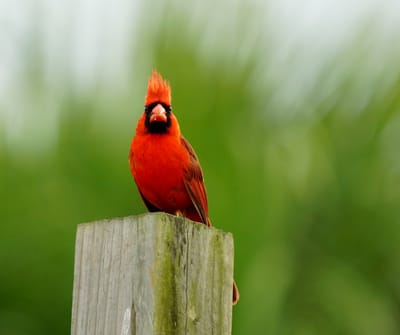 We are facing an urgent threat - a defining challenge of our time. Protecting the environment requires a clear definition and enforcement of individual rights and responsibilities regarding resources like land, water, air, and wildlife.
I believe in several common-sense principles. People are our most valuable resource, and human health and safety are the most important measurements of success. I support a careful regulation of waste and wastewater disposal/treatment.
Public access and funding for public lands for recreational activities such as hunting, fishing, and boating should be permitted on all appropriate public lands.
I support preservation of our wetlands and limiting new development in sensitive areas.
We need solutions to problems arising from pollution and agricultural practices. Non-point source pollution coming from runoff is difficult to control and regulate. In fact, according to the OPA, most efforts to control non-point source pollution are voluntary and unregulated. We cannot focus solely on West Okoboji Lake. The Little Sioux Watershed project is of particular interest. The Little Sioux River was recently called a "sewer" by a local elected official in a Dickinson County in a public meeting. Siltation in the East Okoboji Beach and Francis Sites area continues to be an issue and needs to be mitigated by a team of City of Spirit Lake, DNR, and Dickinson County officials.
Curlyleaf pondweed is an invasive plant that has caused navigation and lake access issues in recent years, especially where I used to waterski, swim, and fish as a child on the north end of East Okoboji. Under the right conditions, this underwater plant can form dense mats making it hard to get a boat through. Management strategies are mostly limited to spot treatments, while attempts to eliminate it have failed. For the sake of our native plants and recreational usage, larger treatment area control must be investigated.
We have a moral obligation to be good stewards of the God-given natural beauty and resources of our county.